Unik Ernest
Co-Founder of Lokee Worldwide Productions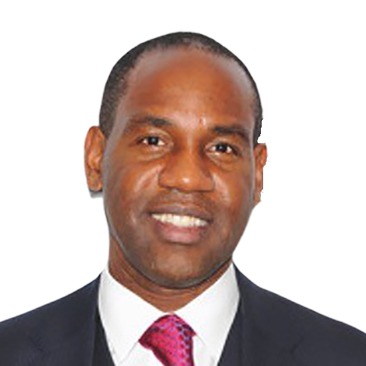 Unik Ernest is a globally known lifestyle maven, technology entrepreneur, cultural architect, experiential marketer, social justice advocate and thought leader who has produced live events from Cannes to the Oscars, the Superbowl to the World Cup, Davos to UN General Assembly on every continent except Asia and Antarctica.
He has built a reputation as a leading businessman in the hospitality world. He began his illustrious career as a promoter in Miami in the early 90's at Mickey Rourke's The Spot and quickly found his way to New York where he curated evenings for Serafina, Chaos, Cheetah and Ciprina Downtown. At the onset of the new century, Unik once again broke through barriers to become the owner of various hospitality and nightlife spaces – Merkato 55, Bijoux and PM Lounge, Gin Lane which became Scarpetta. His luxury hospitality group managed all of those spaces. While branding these spaces his luxury hospitality empire and was an integral force behind transforming New York's Meatpacking District into one of the city's most exciting nightlife destinations.
As an event architect, leading brands such as Nike, Diesel, La Perla, Valentino, Volkswagen, Virgin Mobile, Microsoft, Def Jam, Lufthansa Airlines, NBC Universal and Interscope Records often turn to Unik to create exclusive parties and promotions for them through his company Lokee Worldwide Productions, including special events for Sundance, Venice, Cannes Film Festivals, Grammy, Fashion Week. His incredible energy and enthusiasm have made him a favorite among celebrities including Lionel Richie, Casey Affleck, Cuba Gooding Jr, Kanye West, Rihanna, Mickey Rourke, Usher, Jamie Foxx, Ciara, Rosario Dawson, Lenny Kravitz, January Jones, Michelle Rodriguez, Naomi Campbell, Novak Djokovic, John Legend. Kate Hudson, Lewis Hamilton, Spike Lee, Usher, and Will.I.AM.
While continuing his core business as one of the top twenty event producers in New York and connecting brands with celebrities through a variety of different ways (social media deals, celebrity appearances, celebrity endorsements and booking, branded events), Unik quickly recognized that his influence and social network could be directed towards his passion for his native country and people. This sparked the launch of EDEYO, a non-profit organization whose mission is to educate the children of Haiti so they will become the future of the country. With the funds raised from various events hosted by Mr. Ernest, EDEYO has been able to launch two schools in Haiti that continues to builds lives by providing free education.
Advisory Board
Ambassadeurs
Board Members
Comité Consultatif
Équipe de direction
Management Team
Membres du Conseil
Our Partners
Sponsors